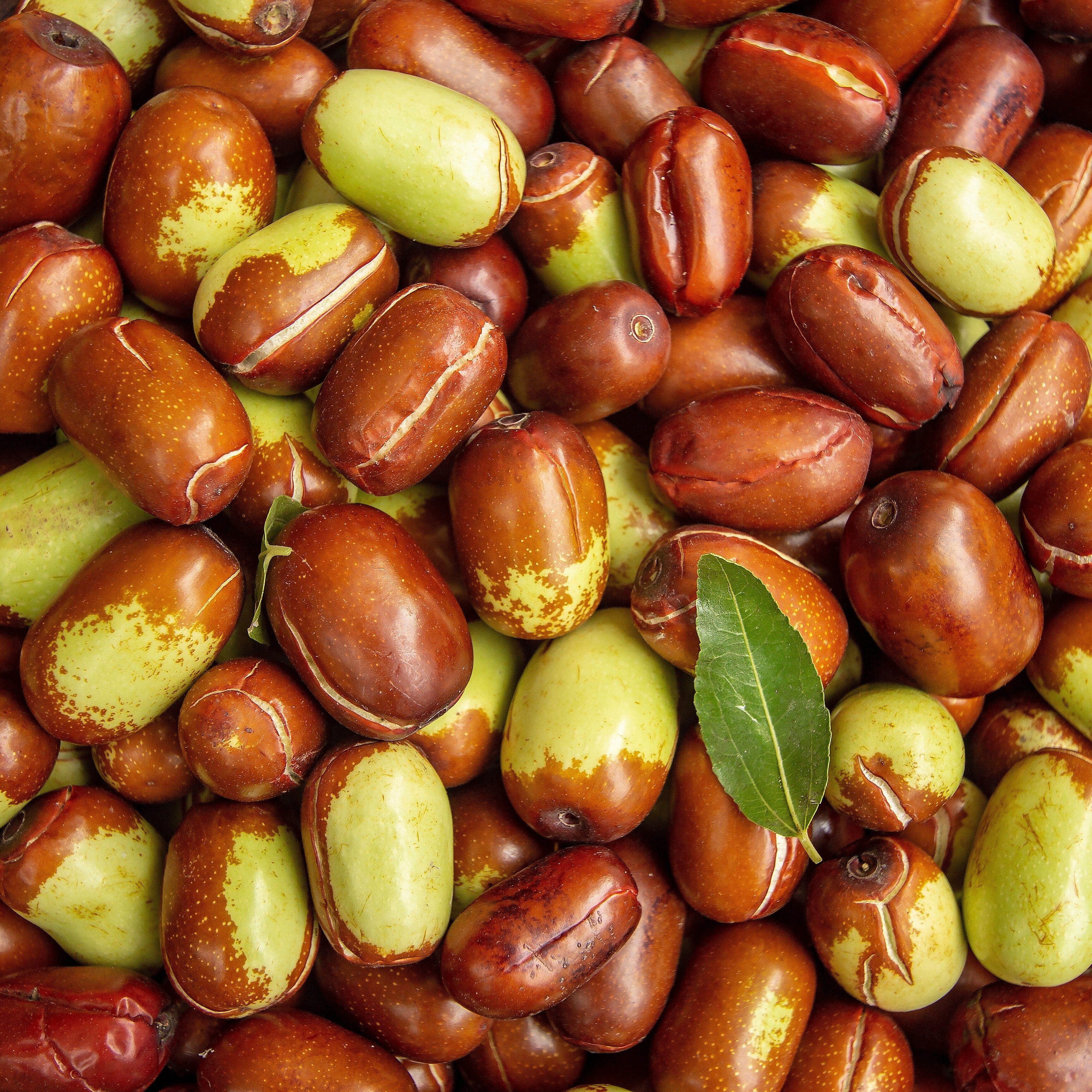 What is jojoba oil?
Jojoba (pronounced ho-ho-ba) oil comes from the seeds of an evergreen southwestern U.S. shrub known as the Simmondsia chinensis (jojoba) plant. The desert shrub comes from southern Arizona, southern California and also northwestern Mexico.  The seeds look a little like coffee beans that are irregularly shaped, and slightly larger.  
Benefits of jojoba oil:
It moisturizes and soothes skin
Jojoba oil is an emollient, meaning that it moisturizes skin, and prevents irritations or scaly and rough patches.  The vitamin E and B complex vitamins in jojoba oil can soothe skin by alleviating redness, discomfort and irritation.
Jojoba oil contains antimicrobial and antifungal properties.  While it doesn't kill all bacteria or fungal species, it does kill bacteria and fungi that can cause salmonella, E. coli infection and candida.
It contains antioxidants and other nutrients
Jojoba oil is rich in vitamin E plus vitamins A, B complex, and D.  It also contains a number of minerals plus omega 6 and 9 fatty acids.  These will plump up your skin and keep it healthy.
It helps balance natural oils
Sebum is an oily, waxy substance produced by your body's sebaceous glands.  Because jojoba oil is so similar to your skin's sebum, your skin accepts it as part of its own supply and doesn't overproduce oil, resulting in balanced skin. Jojoba oil does not clog pores
It can slow signs of aging
Because jojoba oil is so rich in antioxidants and other nutrients, its benefits include younger looking skin.  It helps your skin remain plump and firm as it ages.
It can help protect your skin
Jojoba oil is a humectant, meaning that it adds a protective layer to your skin that keeps moisture in.
Jojoba oil complements avocado oil very well, hence why it was included in our hand serum.
Sources
Axe J. Jojoba oil benefits for face, hair, body and more.

https://draxe.com/beauty/jojoba-oil/

January 1, 2021, accessed November 3, 2022

13 reasons to add jojoba oil to your skin care routine.

https://www.healthline.com/health/beauty-skin-care/jojoba-oil-for-face#takeaway

Accessed September 30, 2022.

Jojoba oil for skin: 10 benefits, how to use.

https://fleurandbee.com/blogs/news/jojoba-oil-for-skin

February 19, 2020, accessed September 30, 2022.