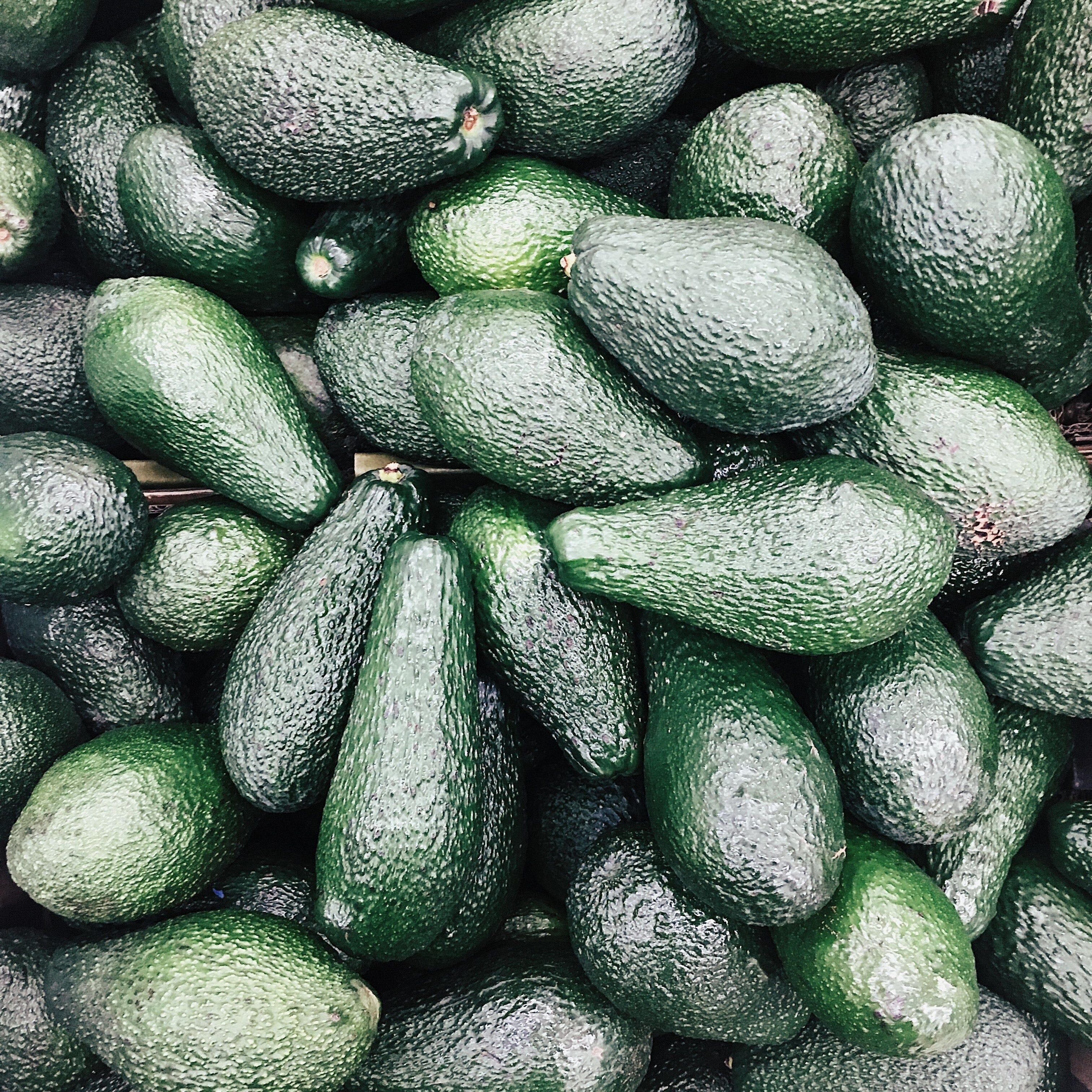 You may be more likely to think of avocado oil as a healthy food, rather than something that is beneficial for your skin.  Avocado oil is indeed a healthy food, but we will focus here on its benefits for the skin as part of the Palma de Salus hand sanitizing serum.
Benefits of avocado oil
The epidermis (outer layer of skin) easily absorbs the nutrients in avocado oil, including fatty acids, vitamin E, potassium, and lecithin. There are many ways that avocado oil is good for your skin, including:
Avocado oil is a great moisturizer for the skin.  If you have dry skin, avocado oil can help improve its texture. 
If you have a skin condition that involves inflammation, avocado oil may help since it has natural anti-inflammatory and wound-healing properties 
Research has shown that putting avocado oil on your skin
increases collagen synthesis/ production
; this helps to make up for the decrease in our collagen production as we age. 
What is collagen?
Collagen is the most abundant protein in your body. It accounts for about 30% of its total protein. Collagen is the
primary building block of your body's skin
, as well as muscles, bones, tendons and ligaments and other connective tissues.
Free radicals are associated with inflammation, which means that reducing free radicals and free radical damage is a wise goal.  Free radicals can contribute to disease, and also to many types of unwanted skin changes including age spots and wrinkles.  With its nutrients and antioxidants, avocado oil may help to reduce free radical damage, both when used externally and internally
At the same time as you sanitize your hands with Palma de Salus hand sanitizing serum, you are helping to reduce nail breakage with the avocado oil it contains.
Clearly, there are many benefits due to the inclusion of avocado oil in Palma de Salus hand sanitizing serum.
Sources
Price A. Avocado oil for skin: anti-inflammatory and soothes dry skin.

https://draxe.com/beauty/avocado-oil-for-skin/

December 4, 2019.  Accessed September 30, 2022.

Eight benefits of avocado oil for the skin.

https://www.medicalnewstoday.com/articles/321543#eight-benefits-for-the-skin

Accessed September 30, 2022.

Collagen. https://my.clevelandclinic.org/health/articles/23089-collagen Accessed November 4, 2022.