Which Colors Suit You Based on Your Undertone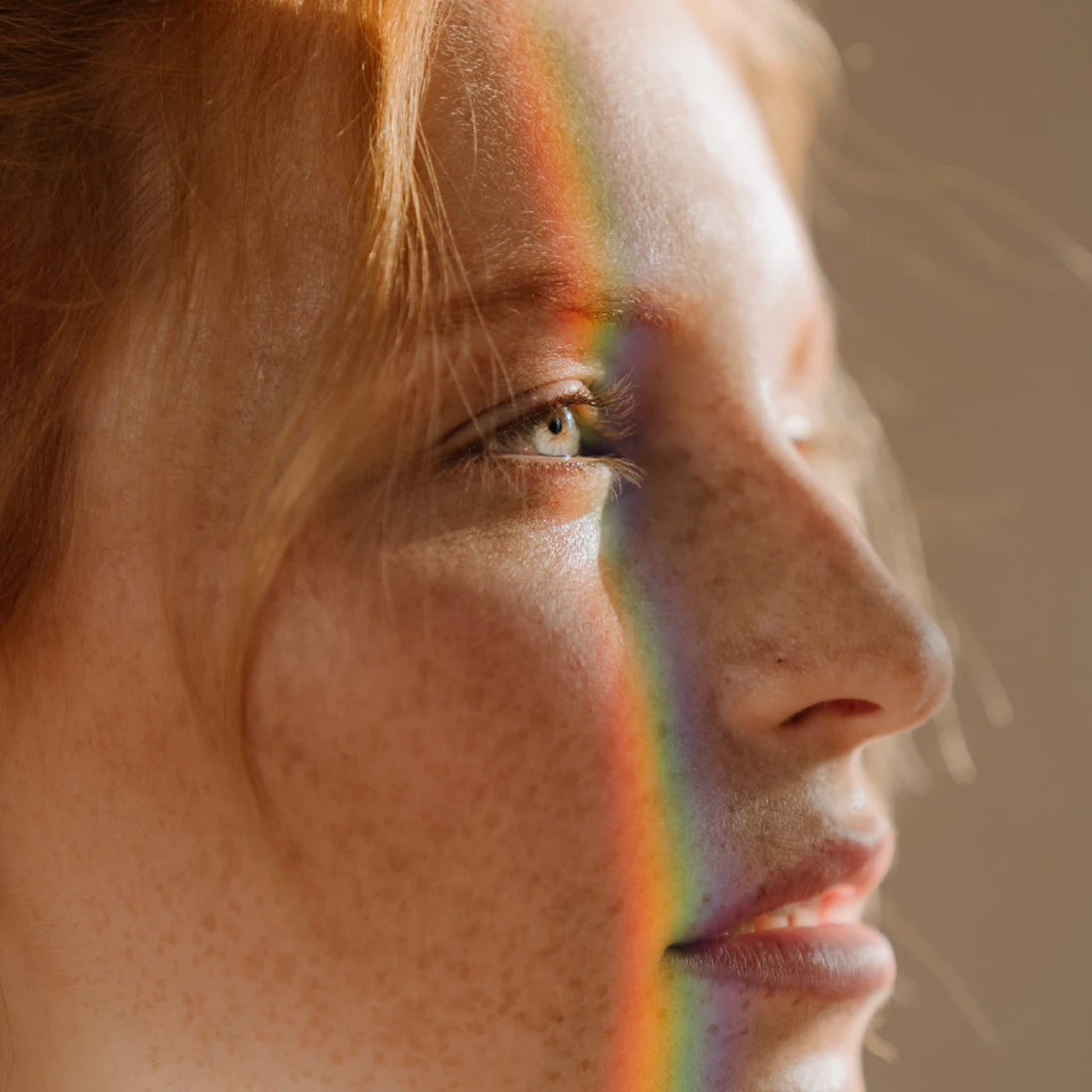 Understanding your undertone is the key to finding the most flattering colours that enhance your natural beauty. Undertones are the subtle hues that lie beneath the surface of your skin, and they can be categorized as warm, cool, or neutral. You can effortlessly choose clothing, makeup, and accessories that harmonize with your complexion by identifying your undertone. 
We'll explore how to determine your undertone and suggest colours that suit each undertone type.
Warm Undertones 
Your skin has a golden or peachy hue if you have warm undertones. Colours that complement warm undertones include earthy tones like olive green, golden yellow, rich browns, warm oranges, and coral shades. Additionally, warm-toned individuals can that find that wearing shades of red, such as tomato red or brick red  can be very flattering. For neutrals, go for cream, beige, and camel, which will accentuate your complexion. In terms of makeup, warm-toned foundations, bronzer, and earthy eyeshadows will complement your complexion beautifully.
Cool Undertones 
Cool undertones are characterized by pink or bluish undertones in the skin. If you have cool undertones, you'll look fabulous in jewel tones like sapphire blue, emerald green, amethyst purple, and ruby red. Light pastels like lavender and baby pink can also enhance your natural radiance. Regarding neutrals, stick to crisp whites, greys, and navy blue. In terms of makeup, silver jewellery and white or silver metals will enhance your cool undertone. Pastel shades like lavender, baby pink, and powder blue are also great options. 
Neutral Undertones
Lucky you! If you have a neutral undertone, it means your skin has a balanced mix of warm and cool tones. As a result, you can experiment with a wide range of colours. Earthy tones like olive, mustard yellow, and camel will complement your skin beautifully. You can also try out shades from both the warm and cool spectrum. Neutrals such as beige, taupe, and ivory will bring out the best in your complexion. As for jewellery, both silver and gold can work for you. Experiment with various colours to find the ones that resonate with your style.
Sources
How to determine what colour looks best on your skin tone? 
https://www.fashionbeans.com/article/right-colours-wear-skin-tone/
How to choose colours that flatter your skin tone?
https://www.wikihow.com/Choose-Colors-That-Flatter-Skin-Tone