Breakfast Choices That Will Transform Your Mornings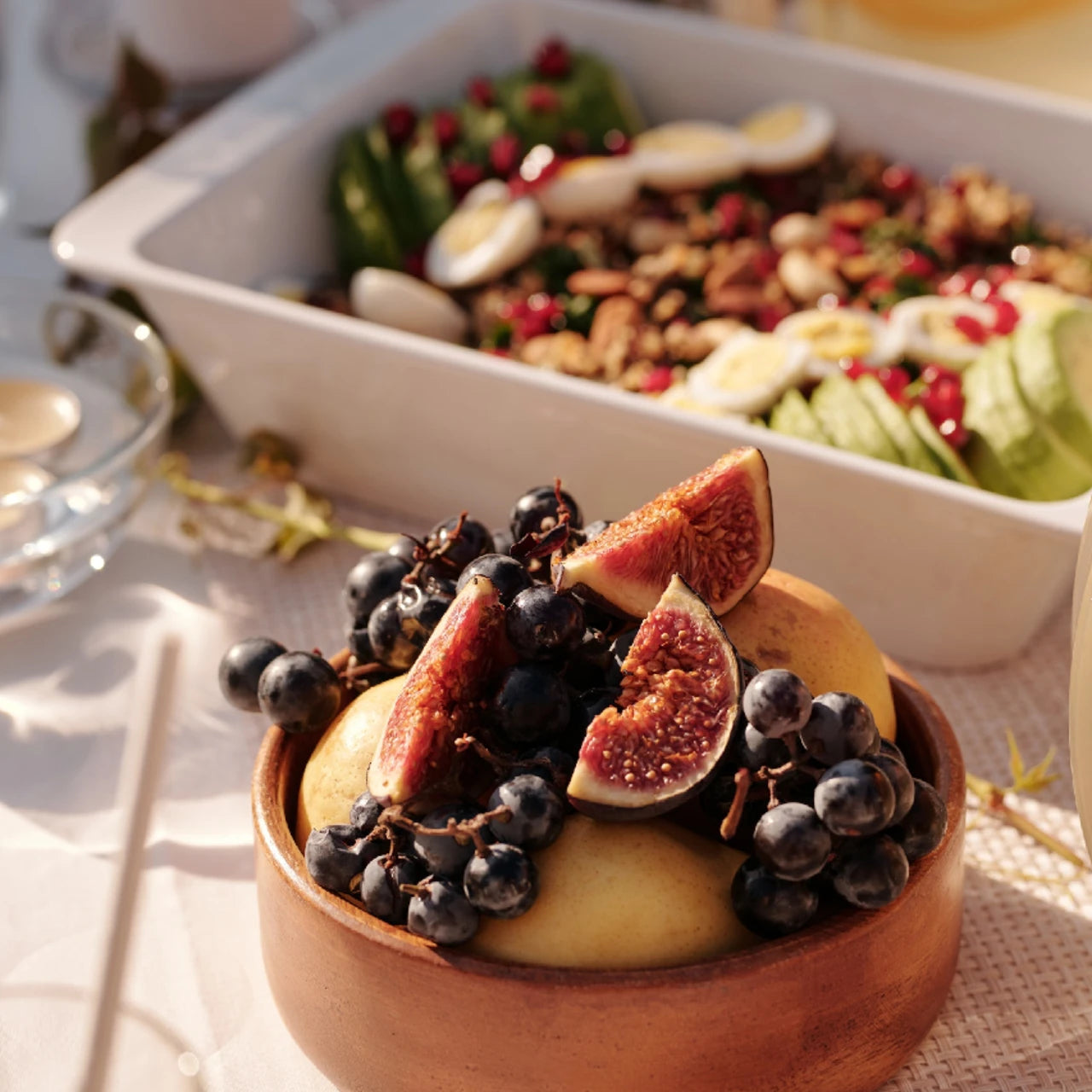 The concept of wellness can sometimes involve activities like detoxing your mind and body, cleaning rituals, and pushing yourself to feel better by indulging in activities of comfort. For instance, wellness can also mean indulging in a cookie of your choice for breakfast.
The definition of wellness can vary - on some occasions, it may involve clean eating and keeping your mind and body active, while at other times it can simply mean finding solace in a cappuccino and a cookie filled with chocolate chips. Who are we to define the limits of wellness?
So, let's dig into this breakfast cookie that is absolutely delicious for one of our comfort and wellness days. 
What's Inside?
1 and 1/3 cups of all-purpose flour

3/4 teaspoon of baking soda

1/4 teaspoon of kosher salt

1/4 teaspoon of ground cinnamon

8 tablespoons (equivalent to 1 stick) of salted butter at room temperature

1/3 cup of tahini paste

3/4 cup of dark brown sugar, packed

1/4 cup of granulated sugar

1 large egg

1 teaspoon of vanilla extract

1 and 1/2 cups of bittersweet chocolate chips

1/2 cup of small chunks of halvah

Flaky sea salt to sprinkle on top
How It's Done?
Combine the all-purpose flour, baking soda, cinnamon, and kosher salt in a medium bowl, and whisk them together. Set the mixture aside.
Using a stand mixer with the paddle attachment (or a large bowl with a handheld spoon or mixer), combine the butter, brown sugar, tahini, and granulated sugar at medium-high speed until the mixture becomes light and airy (this should take about 5 minutes). After that, add the egg and vanilla and mix them thoroughly. Reduce the mixer speed to medium and add half of the flour mixture, then mix it in. Add the remaining flour mixture and mix everything, using a spatula to scrape down the sides of the bowl if needed. Next, fold in the chocolate chips using a spatula or spoon. Cover the bowl with plastic wrap and refrigerate the dough for at least an hour, or up to one week.
Before baking, preheat your oven to 325°F and prepare two baking sheets by lining them with parchment paper.
Take a piece of dough about the size of a golf ball and roll it into a ball using your hands. Place each ball of dough on the prepared baking sheets, making sure to leave about 2 inches of space between them. Gently push down on each ball to flatten it slightly. Place a few small pieces of halvah on top of each cookie, and gently press them into the dough. Finally, sprinkle some sea salt on top of the cookies.
Bake the cookies for 12 to 15 minutes, or until they turn lightly golden. Once done, let them cool for a short time on the baking sheet before transferring them to a cooling rack to cool down completely.
These cookies can be stored for up to a week, although they are so delicious that they are unlikely to last that long! So, try to pace yourself and enjoy them slowly. 
Sources