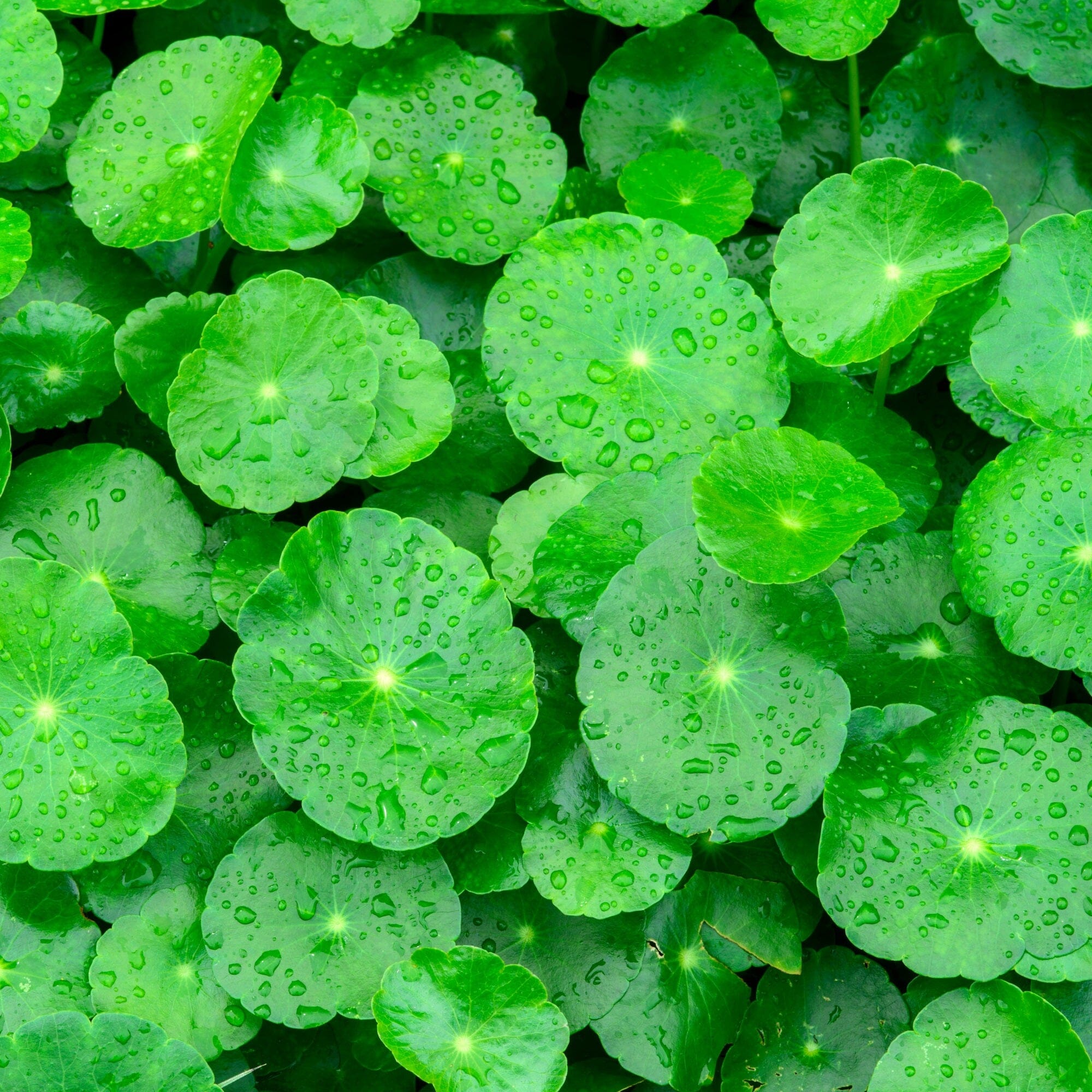 What is Centella Asiatica?
If you're into Korean skincare, also known as K-beauty, you're likely familiar with Centella Asiatica. Centella Asiatica is a plant extract that goes by several names including Brahmi, Asiatic pennywort, tiger grass, and Gotu Kola. It's reputed as an effective ingredient for keeping skin hydrated and healthy. 
A perennial herb that mainly grows in Asia, Centella Asiatica has been utilised for culinary and medicinal purposes for years. However, like numerous traditional plant extracts, it is becoming more popular as an ingredient in skincare. 
What benefits does Centella Asiatica offer for the skin?
Hydration
If you're on medications or using substances that can cause dryness in your skin, such as acne-fighting treatments, incorporating Centella Asiatica (CA) into your skincare routine can be helpful. This is because CA not only helps to reduce inflammation but also provides hydration to dry patches on the skin. As an active ingredient, CA is present in a variety of skincare products, including moisturizers, cleansers, and serums.
Anti-aging
Centella Asiatica contains numerous flavonoids as well as an active compound called "Madecassoside" that works as an antioxidant to counter the negative impact of free radicals resulting from exposure to pollution and the sun. These compounds not only enhance blood flow but also promote collagen and skin tissue formation, helping to maintain a youthful complexion. In several studies, Centella Asiatica was found to be effective in stimulating the production of collagen, especially type I collagen.
Antioxidant
Incorporating antioxidants are essential for maintaining good health. When used in skincare products, antioxidants play a crucial role in preventing environmental damage that can cause skin irritation and early signs of aging. The antioxidant properties of Centella Asiatica are particularly potent, with studies showing that the presence of polyphenols, flavonoids, beta-carotene, and vitamin C further enhances its effectiveness.
Soothes skin
Centella Asiatica's primary active ingredients are Asiaticosides, a group of saponins known for their calming and therapeutic properties. This makes CA an excellent option for revitalizing your skin's moisture barrier, enabling it to protect itself against further damage. Additionally, it can significantly reduce the visible signs of skin sensitivity, including burning and itching.
Sources
Centella Asiatica for Skin


https://www.paulaschoice.com/expert-advice/skincare-advice/ingredient-spotlight/centella-asiatica-for-skin.html

The benefits of Centella Asiatica for your skin


https://www.burtsbees.com/blog/post/cica101/

What is Centella Asiatica?


https://www.dermaessentia.com/blogs/skin-care/centella-asiatica