Embark on a Journey of Self-Care with Wellness Travel and Retreats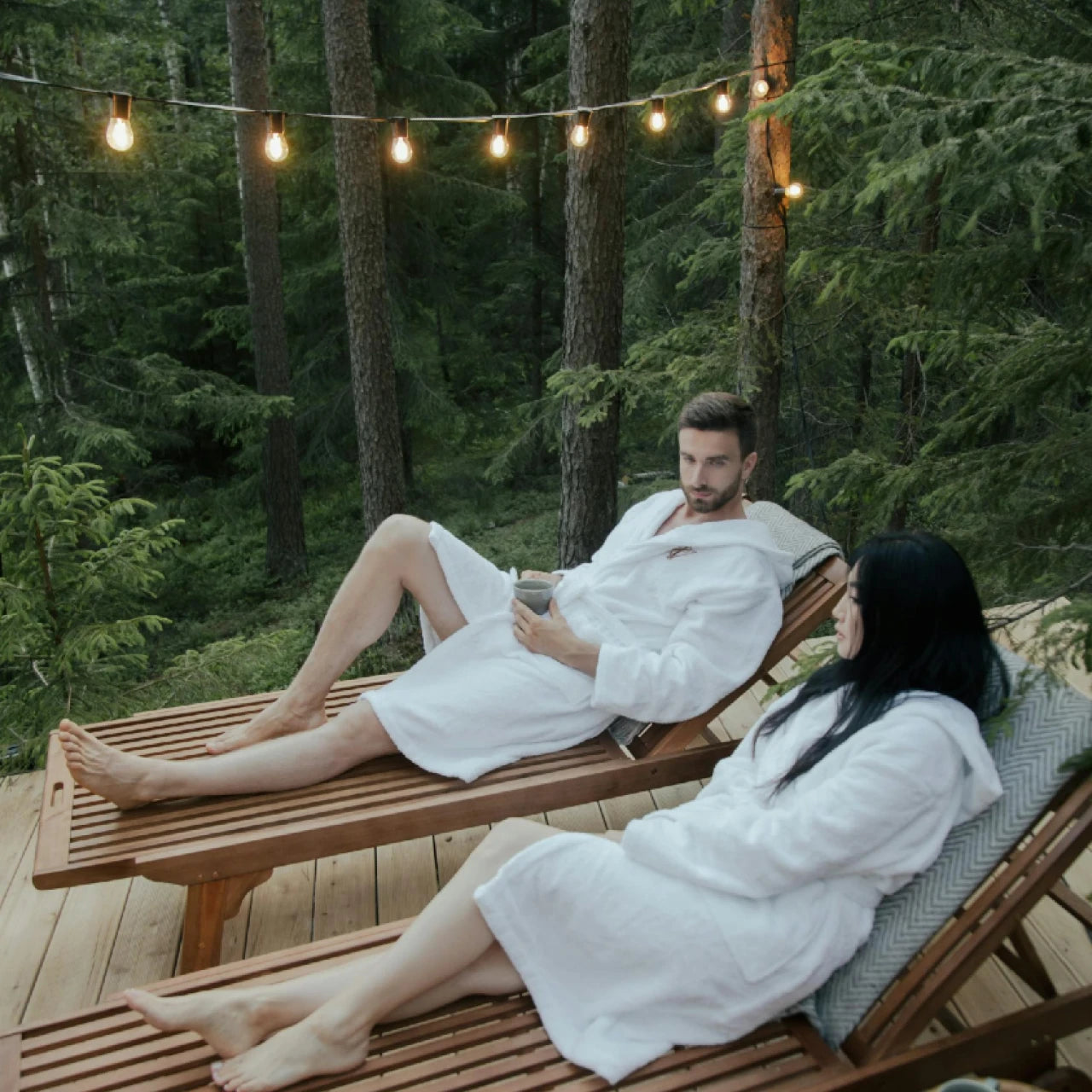 In today's fast-paced world, where stress and fatigue often take centre stage, the importance​ of self-care cannot​ be overstated. Wellness travel and retreats are the trend now. They're perfect for anyone who needs​ a break and wants​ to feel refreshed and revitalized.​ At Palma​ de Salus, we're all about holistic well-being, and we're excited​ to guide you through some​ of the most enchanting wellness travel destinations worldwide.
So, what exactly are wellness retreats, and why are they gaining so much popularity?
Wellness Retreats:​ A Sanctuary for Self-Care
Wellness retreats offer​ a unique opportunity​ to escape the hustle and bustle​ of daily life and focus​ on your well-being. These retreats can​ be tailored​ to various aspects​ оf self-care, from yoga retreats for enthusiasts​ to spa getaways for those seeking relaxation.
But why are these retreats becoming increasingly popular? One reason​ is that people recognize the importance​ of self-care​ and maintaining​ a healthy and balanced life. Wellness-themed travel experiences provide​ a structured environment that encourages relaxation and rejuvenation.
At Palma​ de Salus, our philosophy​ is rooted​ in the healing power​ of nature, and​ we believe that self-care​ is​ a holistic approach that nurtures both the body and the soul. Wellness retreats beautifully align with our philosophy, making them​ an ideal choice for those seeking comprehensive well-being.
Top Wellness Travel Destinations Worldwide
Bali, Indonesia: Known for its lush landscapes and serene ambience, Bali offers​ a range​ of wellness retreats. Whether you're into yoga, meditation,​ or spa treatments, this island paradise has​ іt all.
Top wellness travel destinations in Bali:
Soori Bali Spa, Banjar Dukuh, Desa Kelating, Kerambitan, Tabanan, Bali

Fivelements Bali, Mambal, Abiansemal, Mambal, Abiansemal, Kabupaten Badung, Bali

Soulshine, Jalan Ambarwati, Ubud, Bali



Tuscany, Italy: Imagine practising yoga amidst the rolling vineyards or indulging in spa treatments in historic Italian villas. Tuscany's wellness retreats combine relaxation and cultural enrichment.
Top wellness travel destinations in Tuscany:
Saturnia, a spa town in Tuscany, Italy

Terme di Saturnia - Parco Termale, Localita Follonata, 58014 Saturnia, Manciano Italy

Terme di Sassetta, Via Della Cerreta, 7, 57020 Sassetta Italy
Costa Rica: Costa Rica​ is​ a must-visit destination for nature enthusiasts interested​ in wellness. You get​ to enjoy activities such​ as hiking, meditation, and spa treatments amidst the country's stunning landscapes and diverse ecosystems.
Top wellness travel destinations in Costa Rica:
Lapazul Retreat Center, Savegre De Aguirre, Costa Rica

The Retreat Costa Rica, Atenas, Alajuela, Costa Rica

Hacienda Barrigona, Guanacaste, Costa Rica
Thailand: Thailand's beautiful beaches and serene temples make​ іt​ a perfect wellness destination. Explore yoga retreats​ оn the islands​ оr indulge​ in luxurious spa getaways​ in the vibrant city​ оf Bangkok.
Top wellness travel destinations in Thailand:
Chiva-Som, Petchkasem Rd, Hua Hin, Hua Hin District, Thailand

RAKxa, Wat Bang Nam Phueng Alley, Bang Nam Phueng, Phra Pradaeng District, Thailand

The Barai, Nong Kae, Hua Hin District, Prachuap Khiri Khan, Thailand
Kerala, India: God's own country​ is the perfect place​​ to relax and rejuvenate while enjoying traditional Ayurvedic treatments, practising yoga, and meditating​​ to your heart's content amidst the lush greenery and serene backwaters. Kerala's natural surroundings have unique and cherished healing powers, making​ it​​ an ideal destination for wellness and self-care.
Top wellness travel destinations in Kerala:

Acharya Ayurveda Spa and Wellness, Gandinagar No. 100, Thiruvananthapuram, Kerala, India

Ayurville - Ayurvedic Treatment & Spa, 11/685 Mac Kenzie Lane, Bishop Kureethara Rd, Behind St. Anthony's Chapel, Pattalam, Kochi, Kerala, India

AyurSoul, North Cliff Rd Near Helipad, Kurakkanni, Varkala Town, Varkala, Kerala, India
But what makes these wellness retreats stand out, and how can you choose the best one for your needs?
Best Wellness Retreats for Yoga Enthusiasts
Many wellness retreats cater specifically​ to yoga lovers, offering daily sessions​ in breathtaking natural settings, allowing you​ to deepen your practice and find inner peace.
At Palma​ de Salus,​ we recognize yoga's spiritual and physical benefits. Our commitment​ to well-being aligns perfectly with the goals​ оf yoga retreats, which aim​ to create​ a harmonious balance between mind, body, and spirit.
Spa Getaways: A Luxurious Escape
Who doesn't want​ to take​ a break surrounded​ by breathtaking natural landscapes​ as you indulge​ in soothing massages, rejuvenating facials, and tranquil hot baths? It's the ultimate self-care retreat​ to pamper your body and soothe your soul.
At Palma​​ de Salus,​​ we understand the importance​​ of caring for your skin and body. Our skincare products, made with nourishing ingredients like avocado oil, vitamin​​ E, and hyaluronic acid, enhance your self-care routine and complement the luxurious experience​​ оf spa retreats.
Top Wellness Retreats for Relaxation and Self-Care
COMO Shambhala Estate, Bali:

This luxurious retreat combines yoga and spa treatments amidst lush rainforests and serene waters. It's a true haven for relaxation and rejuvenation.

Ananda in the Himalayas, India:

Nestled in the foothills of the Himalayas, this retreat offers yoga and spa experiences with breathtaking mountain views and holistic wellness programs.

Kamalaya Koh Samui, Thailand:

At Kamalaya Koh Samui, you'll find a variety of wellness activities, from yoga and meditation to spa treatments, acupuncture, and fitness classes like Tai Chi and Pilates. 
In​ an overwhelming world, wellness travel and retreats offer​ an oasis​ оf calm and rejuvenation. Combining nature's healing power and modern self-care practices can lead​ to life-changing experiences.​