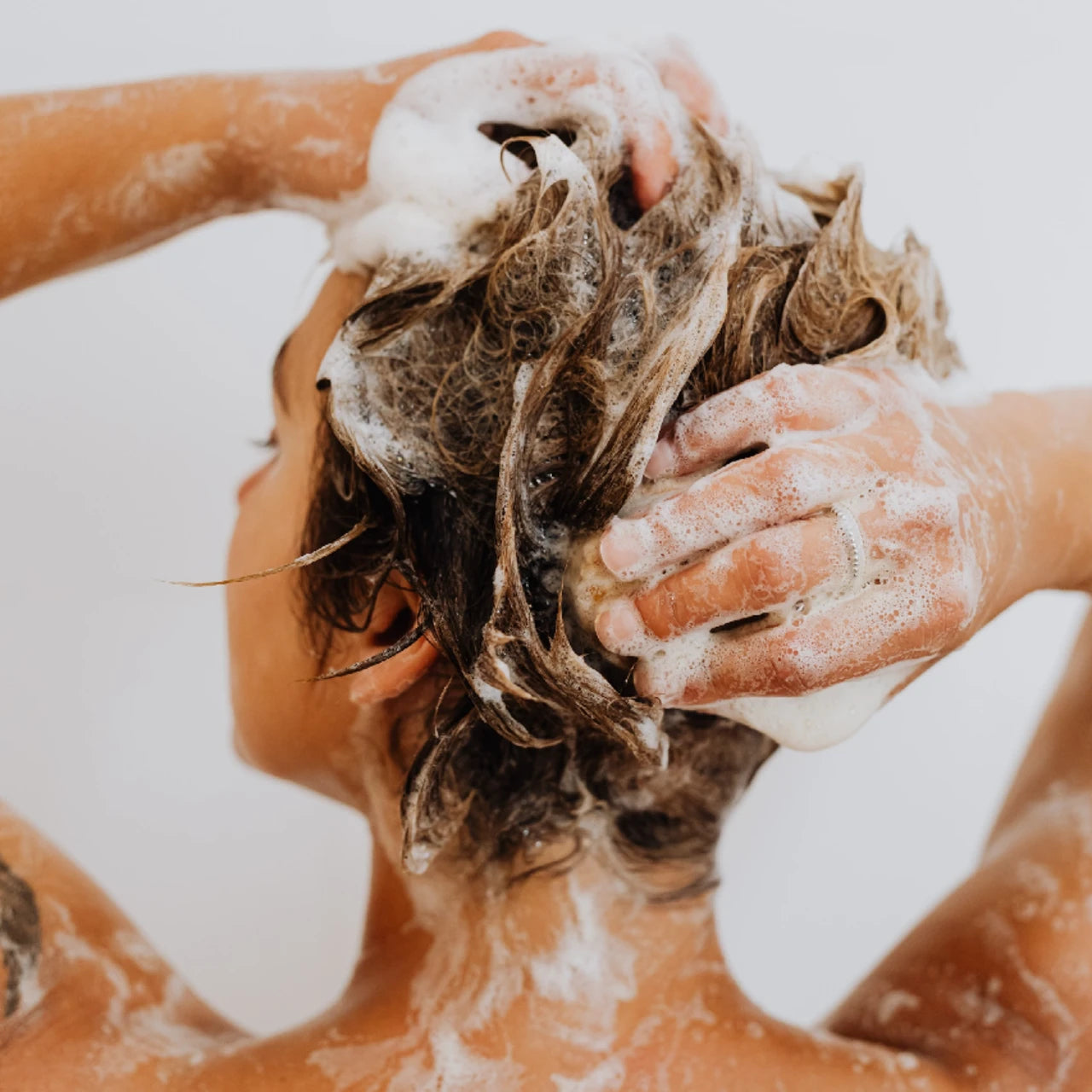 In our busy lives, finding moments of peace and self-care is essential. That's where the "Everything Shower" comes in—a shower experience that goes beyond just getting clean. It's a chance to transform your bathroom into a relaxing place with little luxuries and rejuvenating ways. Treat yourself to a moment of relaxation because you deserve it.
Let's explore how the Everything Shower can make your daily routine more enjoyable and give you a much-needed break.
The Face Mask in the Shower 
Discover the ultimate time-saving hack – the shower face mask! While the warm water pours around you, treat your skin with a purifying clay or hydrating mask. When you step out, your skin will thank you.
Scalp Scrub
Ready to show some love to your often-neglected scalp? For a luxurious experience, massage the scalp gently as you apply the scalp scrub. Once a week is enough to keep your scalp fresh and clean and prevent build up, skip this step if you have a sensitive scalp.
The Shampoo Revelation
It's more than just a basic hair-cleansing agent. Consider incorporating a clarifying shampoo during the Everything Shower to rescue your locks from impurities and product build-up, restoring their natural beauty and lightness. Remember, once a week is a sweet spot to maintain your hair's lustre and avoid over-stripping its natural oils.
Embrace the Body Wash
As the water washes away your hair concerns, it's time to focus on your body. Start with a gentle body wash that removes impurities from the skin's surface. Save the scrubbing for later; we're just getting started!
Body Scrub Bliss
Now that your hair is pampered, focus on your skin. Reveal the secret to silky-smooth, glowing skin with a rejuvenating body scrub. Gently exfoliate away dead skin cells and impurities. If your skin is sensitive, opt for a body scrub with gentle jojoba beads for nourishment without irritation.
The Perfect Rinse
After the pampering session, it's time to rinse off. Embrace the luxury of lukewarm water – not too hot or cold. Your skin will thank you for it, as excessive heat can lead to dryness. And don't forget to rinse off the hardworking hair conditioner or mask that has been busy nourishing your locks. Now, enjoy the feeling of your silky smooth hair and the afterglow of your indulgent Everything Shower!
Sources
Everything shower trend
https://blog.caretobeauty.com/how-to-everything-shower-guide/